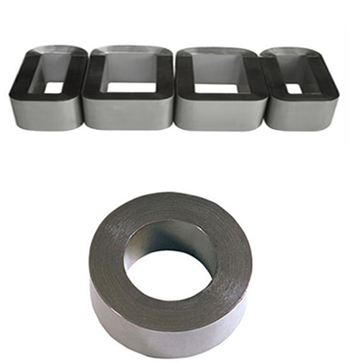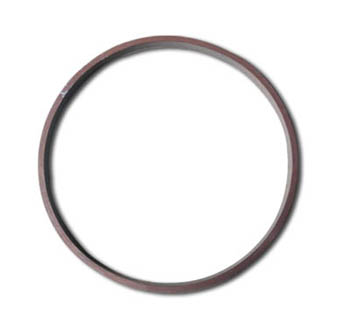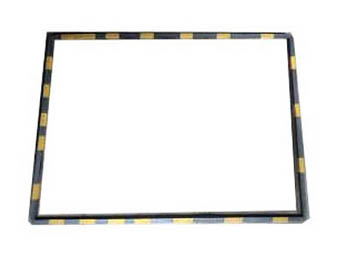 Manufacturing Process
The manufacturing of CRGO Round & Rectangular Cores is a specialized process that requires a high degree of precision. They are manufactured from selected coils of CRGO Electrical Steel after the slitting process, to attain closely controlled electro-magnetic characteristics and dimensional accuracy.
Cores are wound on the Core Winding Machine after Slitting is done as per the required shape (round/rectangular) and height. The Winding Machine automatically stops when the prescribed dimensions are reached. The start and finish ends are firmly spot-welded.
We have 4 automatic round core winding machine, where 2 machines are made in India type and the other two are Chinese and Taiwanese.
We manufacture and process CRGO Round & Rectangular Cores in various grades like M3, M4, MOH, ZDKH(LASER), M5 & M6.
We manufacture round core with minimum ID of 17MM to maximum OD of 1335MM and rectangular cores with minimum ID of 17MM X 25MM with maximum OD of 1300MM.
These automatic machines gives us an upper hand to manufacture high quality precision CRGO Cores for our customers
After winding, the Cores are stress-relief annealed to restore the magnetic properties. The Cores are bonded where necessary, to provide increased firmness. All Cores are spray-painted and tested for magnetic properties.
We have conventional oven as well as modern conveyor belt oven for the annealing process for continuous and non-stop manufacturing which give us to fulfil our customer orders within the lead time.
Testing Process
These Toroidal Cores are lab tested to check if they meet the desired voltage and current readings as per the customer specification. We have high quality automatic and manual core testing machines for 10/12 Turns.
Dimensional Tolerances
The coils of CRGO Steel are carefully selected to ensure that the optimal grade of CRGO steel is used for manufacturing the toroidal cores. Moreover, each Core is subject to inspection and electrical tests to ensure that the customer's specified performance requirement is met with.
---
APPLICATIONS OF CRGO TOROIDAL CORES
Energy Meters
Relay Meters
Automatic Power Factor Controllers
Current Transformers
High Current Ring Type CTs
Core Balance Current Transformer
Core Balance Current Transformer (CBCT)
Bus Duct CT